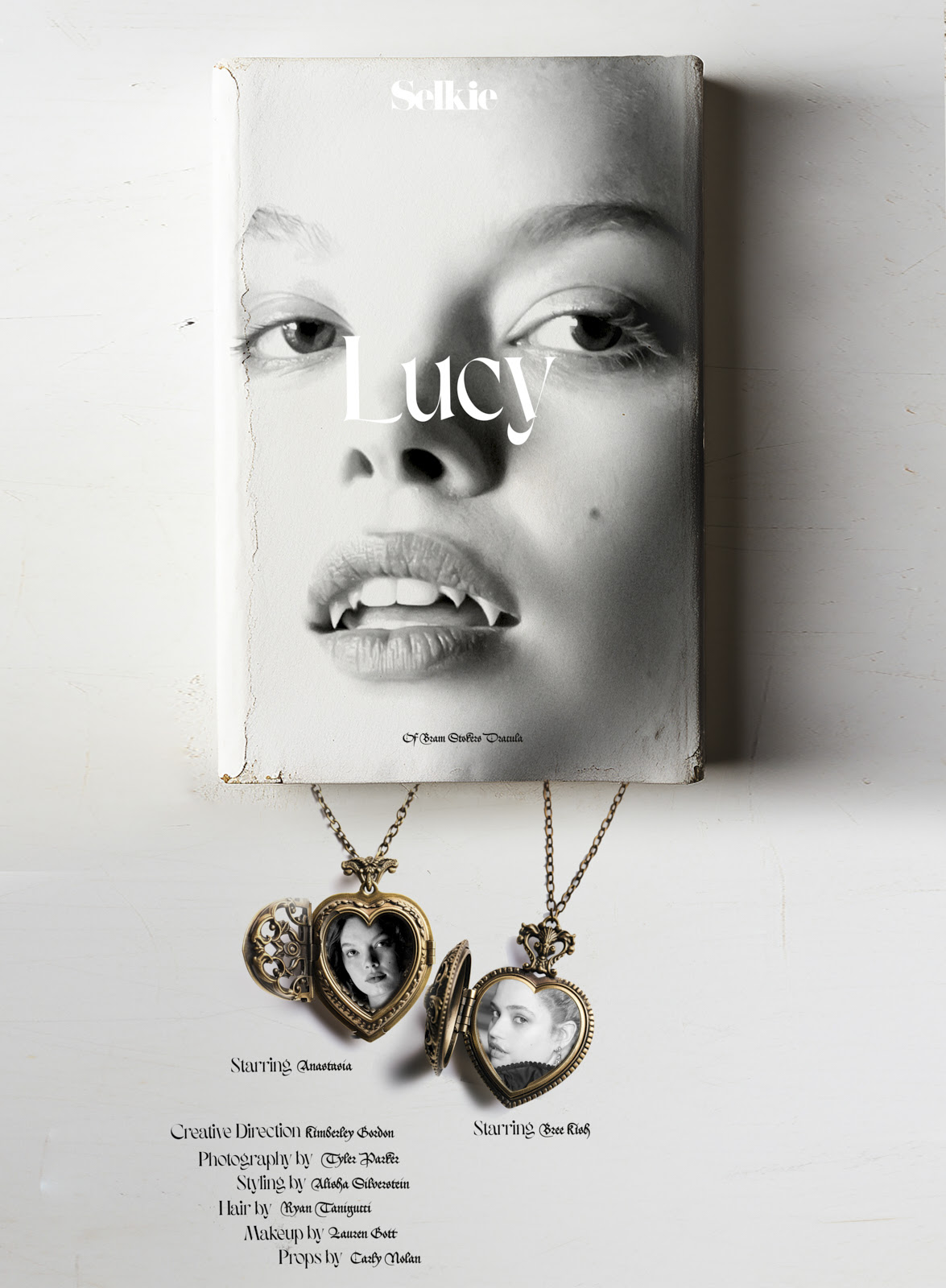 It's our favorite month, spices fill the kitchen cupboards, leaves turn golden brown, and Halloween is on the Horizon. There is no better time to light a few candles and curl up with a book. This year we sink into Bram Stokers Dracula. Lucy is the muse, and this collection is for all the spooky girls out there looking for items to celebrate the season! From ball gowns to mini dresses, sweatpants and every-day-chic,  you're sure to find your pumpkin patch attire here in "Lucy" 
The original story of Lucy, a wealthy 19-year-old girl of fiction from the late 19th century, is known for her outgoing nature and many suitors, she becomes Dracula's first victim and transforms into a powerful vampire. Properly executed, horror movies like "Jennifer's Body," "Midsommar," and "The Craft" can be fascinating tales of feminism. Though they may delve into the gruesome, these films remain endlessly inspiring in how they portray the essence of female power.
 
By reimagining and re-writing Lucy's story as our own, our vampire becomes a symbol of unwavering self-assurance, breaking free from societal constraints. She continuously and voraciously devours the patriarchal system, she demands attention and occupies space, both literally and metaphorically, to the maximum extent.
This fall, we introduce a collection of fashion pieces and prints to truly enhance our vivacious character, Lucy.  Our very first structured cage makes its grand appearance, and to pair back to this Victorian pennier are plenty of ruffled, bustling tournure skirts and mini lace petticoat covers. Throughout you'll be enchanted by re-worked classics, new and darling dresses, diaphanous nightwear, translucent gowns, vibrant hues like mustard yellow and ornate floral motifs, like curtains ripped from our previous human forms homes, they carry a sense of history and transformation.
 
Selkie is at its very core a brand about transformation. Drawing inspiration from its namesake, the Selkie, our creations are dedicated to narrating tales of metamorphosis. Meticulously crafted to captivate, these garments encapsulate the very essence of self-love, serving as vibrant expressions of empowerment. With every stride, comes the mesmerising ability to captivate onlookers and reverberate a resounding message to the world—break free from the confines of obscurity, step out of the shadows and boldly into the spotlight.
Throw away your garlic necklaces, cause nothing can stop our Lucy.